Walmart Box Tops
Box Tops Going Digital
UPDATE 2/7/20: Scan your receipt on the Box Tops app for a chance to win 5,000 Bonus Box Tops for your school and a $50 Visa gift card for you!
Previous Post:
Sponsored by General Mills. All thoughts and options are my own.
I took the boys on our first back to school shopping trip at Walmart. Today we loaded up on school snacks, breakfast food and school supplies…among other household shopping…and using the new Box Tops For Education mobile app at Walmart, we earned Double Box Tops for our school without any clipping! Right now Walmart Box Tops will earn DOUBLE and it really adds up! We spent around $50 and earned $2.30! Just think if all 500 kids in our school also bought their snacks and breakfast cereal at Walmart this week that would be $1,150 for our school in one fell swoop! You guys that's a lot of money! This offer runs all summer from June 24th through September 8th, so you still have plenty of time to take advantage!
Do you clip Box Tops? I clipped them as a kid and clip them now with my kids! I'm excited about the new program because I think so many more families will participate and make it easier than ever to raise even more money for our schools! Remember, Walmart is offering Double Box Tops so we can earn extra for our Back to School shopping this year!!
Earning Walmart Box Tops Money is Easier than Ever!
The Box Tops For Education program is going all digital!! They launched a new mobile app that is super easy to use – my six year old does our scanning! Once downloaded, we just scan the receipt and earn money for our school each time we shop. It is a great little activity for kiddos to do themselves after shopping, Gman has been scanning ours every time we go to Walmart (Double Box Top points, hello!).
Impact of Box Tops
In 2019, America's schools have earned more than $913 million! The new Box Tops app will simplify using the program to earn for your school.
Each Box Top earns $0.10 for your school, and with Double Box Tops at Walmart right now that's $0.20 per item! So tell Grandparents, Aunts, Uncles, Babysitters…anyone who isn't raising money for their own school…when they shop they can scan their receipt and help your child's school! After downloading the app, you simply select which school you wish to send your earnings.
You can log in and see the year-to-date earnings under the "My School Earnings" tab for your school!
What kinds of Items have Box Tops?
There are TONS of food items, household products, back to school supplies, and more on the Walmart Box Tops program! Today we bought the following items at Walmart, for example:
Honey Nut Cheerios
Cinnamon Toast Crunch
GoGurt Yogurt Tubes
Nestle Pure Life Bottled Waters
Annie's Mac & Cheese
Paper Mate Mechanical Pencils
Lysol Wipes
That's right, even some of your school supplies at Walmart can earn Double Box Tops cash for school! Love these Paper Mate mechanical pencils, we refill and reuse all year!
The awesome part of the new Box Tops for Education mobile app is that even if you didn't even realize an item you bought participates in Box Tops, you still earn because you just have to scan your receipt (which makes it super easy one-step for Grandparents or neighbors to help your school!)….so make sure you tell Grandma!
What Do The New Box Tops Look Like?
They look a lot like the old ones…but instead of an expiration date they say SCAN.
Walmart is a super easy one-stop shopping- if you shop there then you know (and if its been awhile, trust me, go check it out again, they have a few lines of clothing I'm loving for me too!)…Walmart has it ALL (and then some) for Back to School! If you download the BTFE mobile app and try it out let me know!! You're going to love how easy it is, I know it!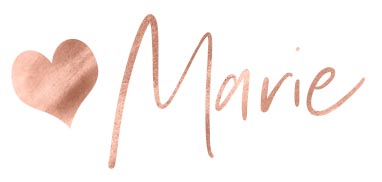 PS: Walmart.com offers FREE next day delivery on orders over $35 and Grocery Pick Up – both of these are HUGE in my book!