Bread machines are finding their way into more and more homes..and for a very good reason! Not only can you make a wide variety of bread…from artisan loafs to gluten-free…but bread makers are easy to use, save money and thus are the perfect solution to fresh bread during quarantine and Coronavirus! They can be tricky for newbies the first few loaves, but stick with it because the reward is worthwhile! We've got the perfect variety of recipes to tempt both first time owners and the more experienced alike!
First time making homemade bread in your breadmaker? We've got the perfect easy bread machine recipe for you! Most of these are made with pantry ingredients you already have on hand too!
Homemade White Bread With Crunchy Crust in the Bread Machine
Classic white bread for the win! This white bread recipe is sweet, crunchy, and fluffy on the inside…and it's fat free! Pickett from Seasonal Memories created this easy fat-free bread machine recipe by swapping one ingredient!
This is your ultimate dump and be impressive recipe.

Pickett, Author of Seasonal Memories Blog
Whole Wheat Bread…Kid Approved!
If you've ever tried to substitute white flour for whole wheat, then you know it can be tricky. It can be done…but not just a simple swap. Whole wheat sandwich bread is no different, and can be tricky. Ashley from Adamant Kitchen has created this whole wheat bread machine recipe which yields a soft airy loaf that's also kid approved!
Gluten-Free Dairy-Free Bread in the Bread Machine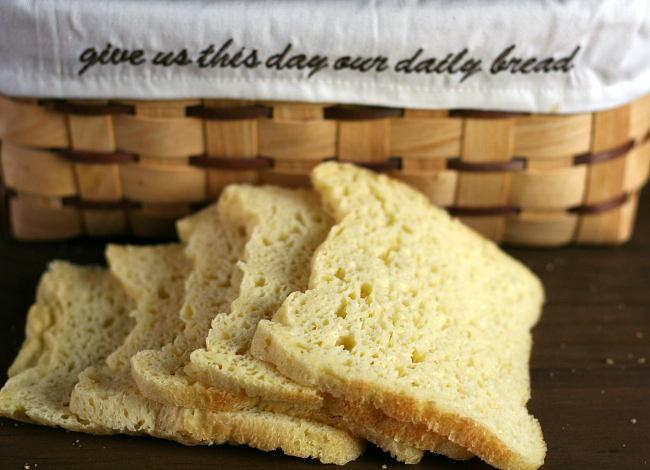 Easy gluten-free dairy-free bread in your bread machine is easier than you think! You don't have to tell us twice that about the store bought options for gluten-free bread…not only is it expensive, but it needs to be toasted to be edible. Frankly, much of it just doesn't satisfy.
Michelle from My Gluten-Free Kitchen spent over a year tweaking her recipe to get it to turn out just right in the bread machine. And best of all, it takes only 10 minutes of work to make this easy gluten-free dairy-free bread machine recipe!
Onion & Olive Artisan Bread in the Bread Machine
After getting addicted to onion and olive loaf from her local co-op bakery, Terri from Food Meanderings created her own easy DIY version with staples like canned, sliced black olives, dehydrated onions, dried thyme and all-purpose flour. This savory Onion and Olive Artisan Bread Machine recipe is sure to impress! It's easier than you think to make homemade bakery quality artisan bread at home without kneading!
Serving Tip: Balsamic vinegar for dipping!
---
Recent Posts:
---
Now…no list would be complete without some easy bread maker recipes for the sweet tooths out there!
Glazed Peanut Butter Bread in the Bread Machine
Peanut butter with or on anything is a long time family favorite at our house…and so naturally peanut butter bread is no exception! Randi from Dukes and Duchesses created this easy peanut butter bread machine recipe that is perfect for beginners! It uses ingredients you already have on hand in your pantry like bread flour, brown sugar, salt, peanut butter, etc. Plus, try out the optional quick and delicious bread glaze…the kids are going to love this one!
Gruyère Apple Pie Cinnamon Rolls in the Bread Machine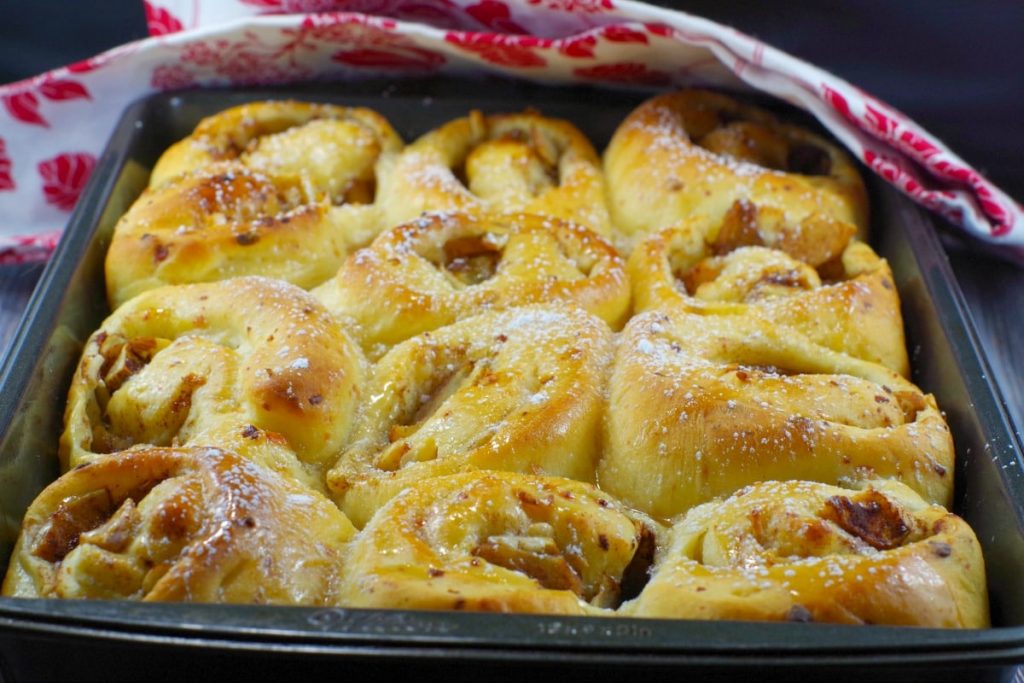 We think apple pie and cinnamon bun are just meant for each other! Don't you? These award-winning Gruyère Apple Pie Cinnamon Rolls from Food Meanderings are made in a bread machine, then baked to perfection in the oven and smothered in vanilla mocha glaze.
PRO TIP:
This is the ultimate breakfast or brunch potluck idea because these scrumptious, sticky bread machine cinnamon buns can be made ahead and frozen until you need them.

Terri, Food Meanderings
If you love multi-use kitchen appliances like we do, then check out these multi-cookers!
Top Recommended Bread Machines