I am left wondering how it's possible we have never been to this amazing place! We had a fantastic day at the California Science Center! The King Tut exhibit was in town and Gman is fascinated with pyramids so we saw the IMAX King Tut movie and bought exhibit tickets- admission to these included the Space Shuttle Endeavor.
Both boys loved the IMAX movie! I didn't realize it wasn't 3-D so I will definitely take them back for a 3-D IMAX soon!
Space shuttle Endeavor was a must see. Our boys were engaged for a good 30 minutes in the exhibit room and I forgot to buy them NASA tees but I will next time!
The King Tut exhibit was also fantastic! It was a more traditional exhibit and our kids were a little young for it given its expense (about $30 per ticket) but the grandparents and myself really enjoyed seeing it. It was also the last event in the sequence of the three ticketed events and as it turns out all three plus the museum were a little too much for the boys so I recommend just choosing one ticketed exhibit or IMAX and spending some time on all the free children's activities (there are TONS).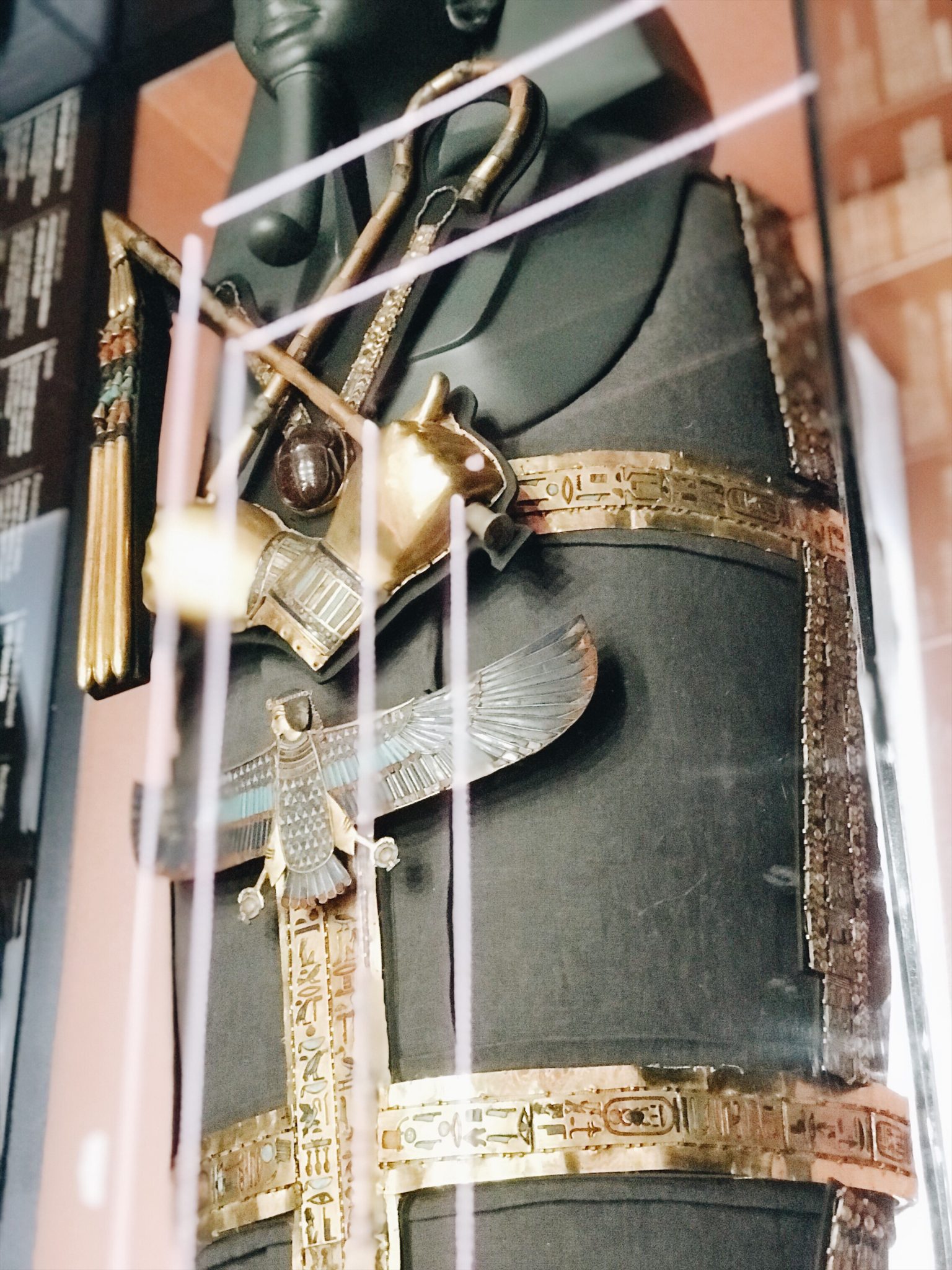 We were only able to walk the first half of the exhibit before the kids expired but it was really neat for adults or older children!
It wasn't a problem getting weekday tickets day of – but I recommend buying all tickets in advance for weekends.
We also ate lunch at the food court which was reasonably priced for a museum food court! They have a market with packaged foods/chips, a grill with burgers/fries/chicken fingers and another cafe option for salads, sandwiches, etc.
They also sell food in the IMAX theater – hot dogs, soft pretzels, candy, drinks, etc. Parking was easy (but it was a weekday) and was $12.
From the California Science Center:
Mission
We aspire to stimulate curiosity and inspire science learning in everyone by creating fun, memorable experiences, because we value science as an indispensable tool for understanding our world, accessibility and inclusiveness, and enriching people's lives.
The California Science Center provides an innovative model for science learning by combining exhibits with an on-site Science Center School and Amgen Center for Science Learning as well as a teacher professional development program.
The Science Center is open to the public seven days a week, 362 days per year, with free general admission to its permanent exhibit galleries. The facility, which opened in February 1998, spans more than 400,000 sq. feet and includes four major exhibit areas.
Looking for more great science museums for kids? Check out the Discovery Cube OC and the MOXI in Santa Barbara!