Back when I moved to Los Angeles (which was a really, really long time ago!), Chin Chin was the first Chinese Chicken Salad around, the OG of Chinese Chicken Salads.  After them came everyone trying to make their own version…but none compared. The Chin Chin Chinese Chicken Salad was truly the best, and we loved to go to Chin Chin on Sunset to get it. But, this was years ago. So obviously I jumped at the chance to visit Chin Chin Studio City.
A few weeks back I was planning a brunch with a few girlfriends and one of them suggested we go to Chin Chin for brunch. I was VERY interested to try it out again! Sometimes food lives up to the memory…but sometimes it does not.  Drumroll please…I am pleased to report to you that the salad was just as good as I remembered! I love when that happens!
We also sampled a variety of their other popular dishes, including a few things I had never tried before. I inquired before ordering and they don't use any MSG in any of their foods (I'm a stickler about that stuff!).  It is a big bonus for me to not have to make special request like that…at Chin Chin they just don't use it! Ummm…YES!
All of the portions were generous, the food was flavorful, vegetables were fresh and the atmosphere and clean and contemporary. I was left wondering why I hadn't been in so long!??
Among my favorite items were the Chinese Chicken Salad, Shrimp Toast (which was a new item for me) and the Orange Chicken. Chin Chin is also well known for their Dim Sum but we didn't even have space in our bellies to try it this time…where are those elastic waisted maternity jeans when you need them?? Oh. Right.
We chatted, laughed, ate good food, drank good drinks and got a lot of business done…we will definitely be back.  The location we went to was on Ventura Boulevard in Studio City located at 12215 Ventura Blvd., 2nd Floor, Studio City, CA 91604  818-985-9090 – however there are several Chin Chin locations throughout Los Angeles plus one in Las Vegas and their website has a listing of all their locations.
GrubHub and DoorDash both deliver ChinChin Studio City and and they are also a participant in DineLA!
And PS I'm going to take my 4-year old back to Chin Chin Studio City for our next mommy-son date he's going to LOVE the Chinese Chicken Salad!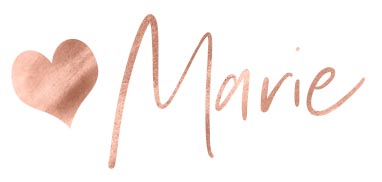 FROM THE CHIN CHIN WEBSITE:
OUR STORY
Chin Chin made its debut in Los Angeles in 1983, introducing dim sum and other Chinese favorites prepared fresh to order, without adding any MSG, and served in a contemporary environment with friendly and efficient service.
For more than 30 years, Chin Chin has firmly established itself as one of the most iconic restaurant brands in Los Angeles, with 4 locations throughout the city and one in the New York- New York Hotel & Casino™ in Las Vegas, Nevada.
We remain committed to providing excellent food, service and an experience for you and your family and friends to enjoy for many years to come.
QUALITY
Chin Chin Restaurants have revolutionized the Chinese American food experience with delectable dishes such as the famous Chinese Chicken Salad, Orange Chicken and the Dim Sum and Then Sum feature.
Chin Chin's dishes are based on traditional recipes from various provinces of China as well as other Asian regions. Generous portions are expertly prepared to order, without adding any MSG, and made with the freshest ingredients, delivered daily. Our emphasis on freshness, flavor and quality can be tasted in each bite.
Experience The Art of Chinese Cuisine at Chin Chin.
*****
Brunch was hosted by Chin Chin, opinions expressed are all my own 🙂
PHOTO CREDITS: Mama Niela Photography