Farmers Market Birthday Party
Hosted by our great friends the Rota Family for their daughter's first Birthday, this unique Farmers Market Birthday Party is warm, charming and fun for the kids!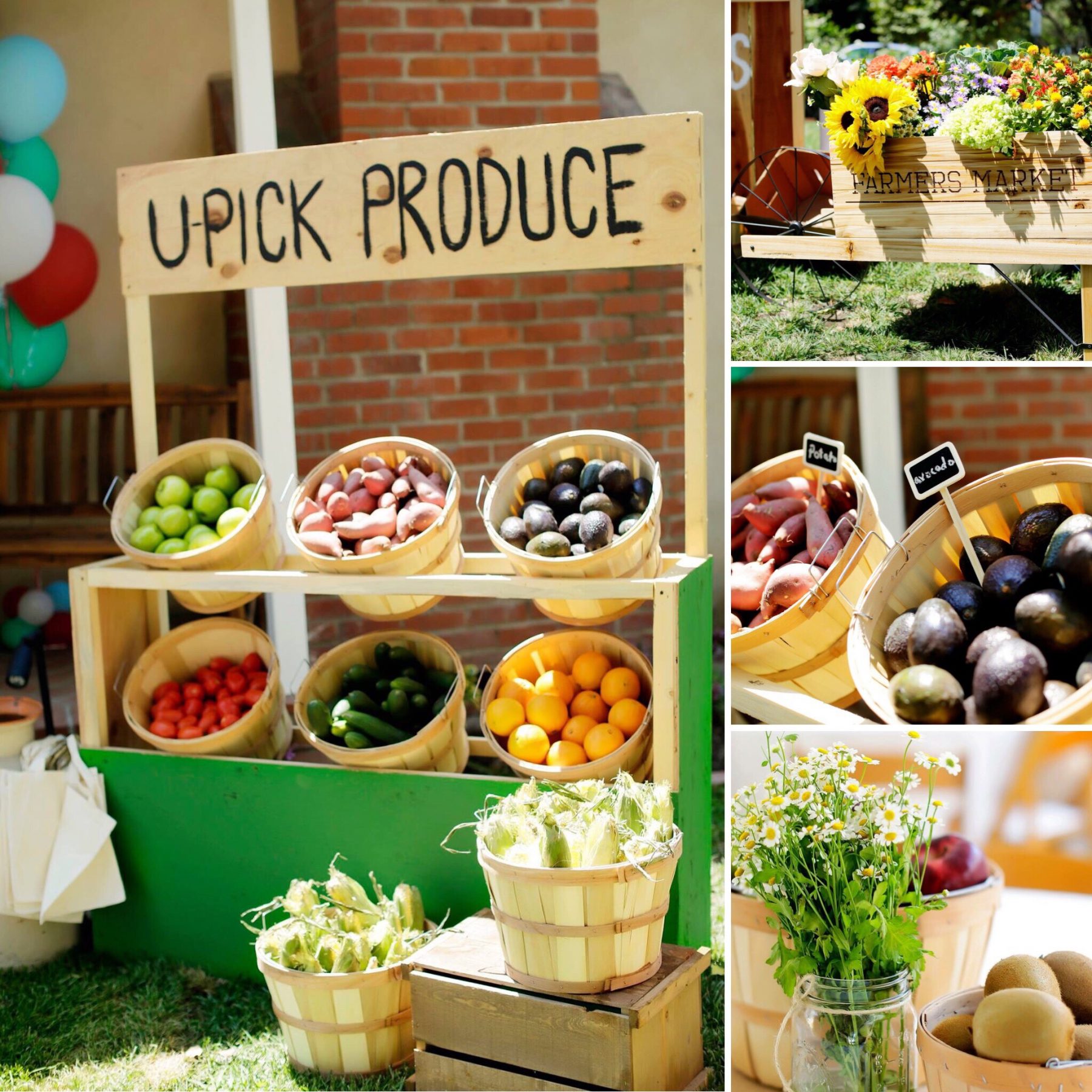 Pint-sized farm stands, surrounded by loads of flowers, fruits and vegetables everywhere is colorfully unique and unpretentious…yet beautiful!
Farmers Market Party Dessert Table
A classic dessert table with a naked strawberry shortcake, berry smash cake, mini lemon meringues, mini cupcakes with strawberries, classic chocolate-chip cookies, old fashioned pies and caramel apples were among the delicious desserts.
Party Favors & Farm Activities for Kids
Children filled up their own shopping bags for party favors from the farm stand and snagged avocados, apples, corn on the cob, potatoes, oranges, cucumbers and bags of kettle corn.  Our kids had so much fun "shopping" they didn't even realize our take-home gift was fruits and vegetables! They were so excited to come home and try the things they picked 🙌🏻
The farmers market birthday party was complete with a petting zoo, pony rides, bubble stations, seed planting/pot painting table, kid-powered water pumps, a sandbox and a catered bbq buffet.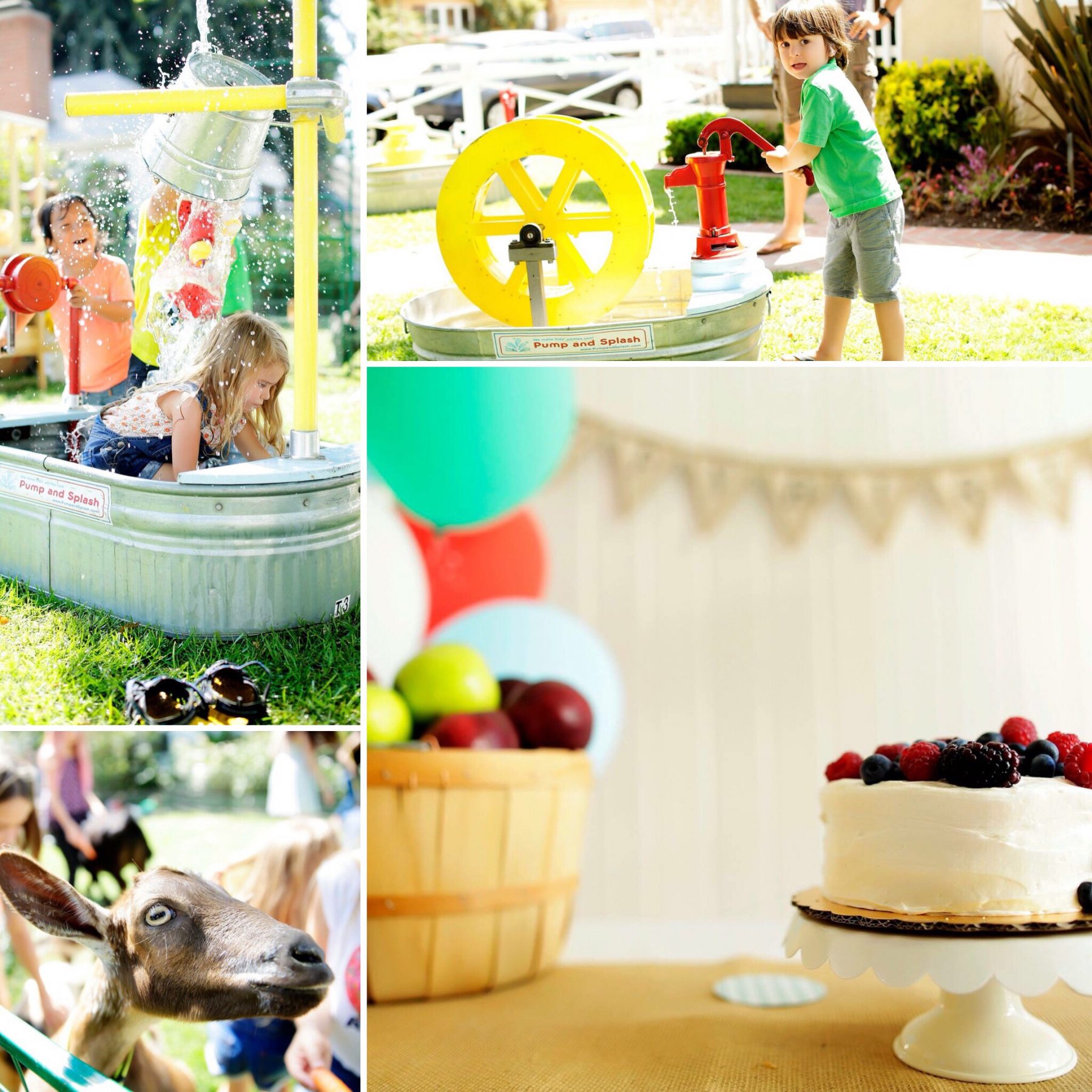 Tell me in the comments what you like best about this farmers market birthday party!
More Ideas!
And if you loved this party, check out this other absolutely charming Farmer's Market party too for more great party ideas and inspiration!
Decor and Favor Ideas
Here are some inexpensive farmers market party prop, decor and favor ideas I found for you! With Farmhouse interior decor being so popular now, there's tons of great stuff available in non-traditional party decor (repurposing home items). These are affiliate links. Here are some good finds I found!
Farmers Market Theme Reusable Shopping Bags
Berry Baskets
Farmers Market Signage
Plant and Produce Stands
Activity Ideas
The farmers market birthday party theme would also lend itself well to a farmers market baby shower or even a farmers market bridal shower. Thank you for reading and let me know if you use any of these ideas at your party or if you have other great ones I'm missing! Please tag me on Instagram @beautifulday_blog I'd love to see your parties! And if you hosted a party you'd like to see featured on the blog please email me (contact info on contact page).