Okay, so I have an obsession with the Farmers Market birthday party theme, can you blame me? Look at this Farmers Market themed party, it's so sweet! The event was designed and hosted by the Avlas Family for their daughter's first birthday party. Although it's quite an extravagant event, the extensive use of vintage decor feels so understated and warm. I almost want to have another babe so I can have this party! This theme lends itself well to bridal showers, baby showers, and birthday parties as well as farm theme events.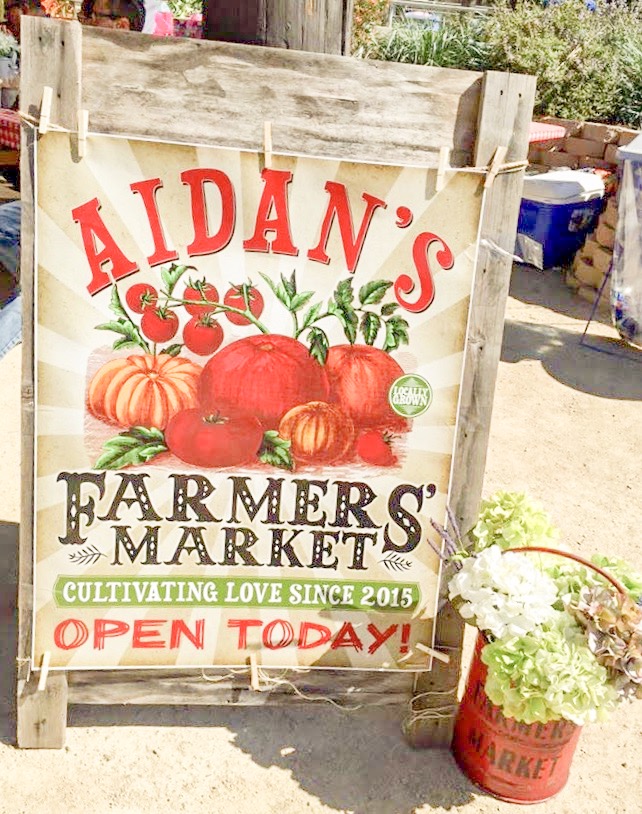 Farm Theme Signs Ideas Under $15
Farmer's Market Food & Dessert Table Ideas
The large food spread included lots of fresh fruits, vegetables and a cheese board, as well as PBJs and popcorn for the kiddos. Desserts included adorable plant pot chocolate cupcakes, a "naked" cake topped with fresh fruit, individually boxed artisan pies and of course "tractor wheels" and "hay bales." Favors for kiddos were real plant pots with seeds (for an after-party activity) and carrot shaped bubbles – they were tagged "Thank you from the bottom of my garden" (cute!!). Adults snagged an extra individually boxed artisan pie (there is always room for more pie, amiright?!?).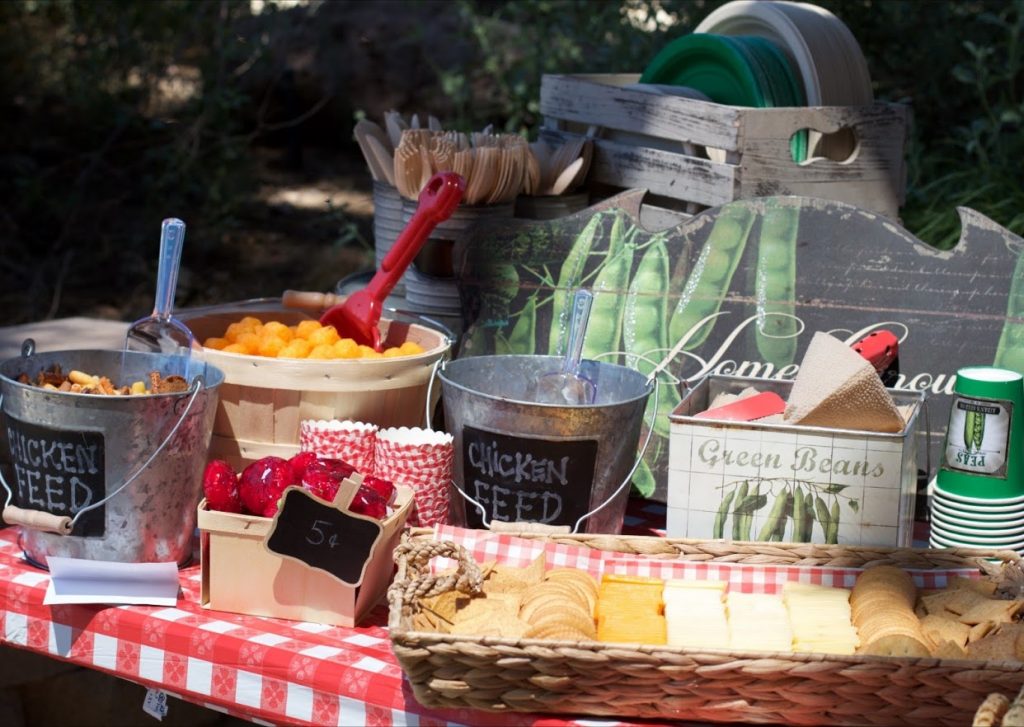 Get This Farmer's Market Food Table: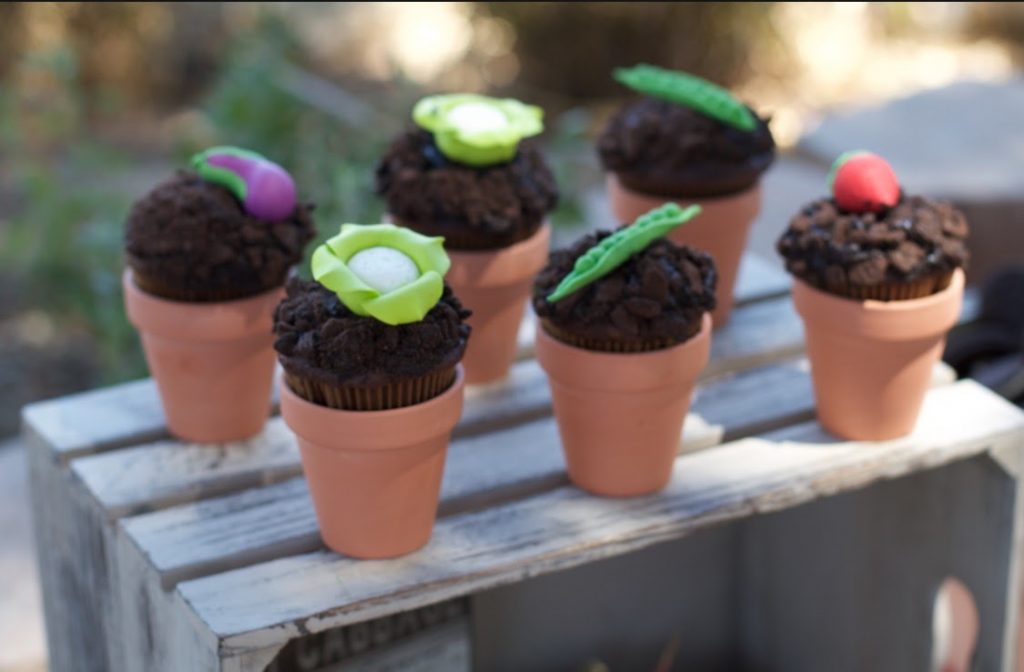 Check out these pies! You can snag them for $0.50 each!
Best kept secret!
This farmers market birthday party was hosted at Underwood Family Farms which offered party goers a petting zoo, an animal show, panning for gold, tractor rides, pony rides, goat feeding, train rides and more.
Farmer's Market Theme Party Favor & Decor Ideas:
Lindsay Seltzer-Avlas is the creator and owner of Peek Vintage Rentals, a full service event planning and rental company based in North Los Angeles. Lindsay's first big event planning adventure was this event, her own daughter's farmers market birthday party. Since she and her husband had a small private wedding, when it came time for her daughter's first birthday…she put all her planning aspirations into the event. She couldn't find anything she liked in stores, and she began amassing and creating an inventory of items to use for the party. She collected vintage pieces from antique stores, scoured craigslist, and made the pieces she envisioned but couldn't find.
She promised her husband she would sell her trove to recoup some of the cost, but when it came time, she couldn't bring herself to do it (that sounds a little like that Monique Lhuillier still hanging in my closet, LOL!). On a whim, she posted photos of her party in a Mom group on Facebook asking if anyone else would like her to re-create the farmers market birthday party theme for them and rent the props…and she got over 50 responses within a few hours!
And just like that, Peek Vintage Rentals was born 💗
A year and a half later, Lindsay now offers a variety of children's party themes beyond the original farmer's market. These include circus, woodland animals, lumberjack, Paris, vintage airplane/ travel, flamingo, strawberry/ strawberry farm, jungle and whimsical/enchanted forest. She also offers rustic wedding items.
Lindsay offers rentals and full service party planning.
Photographer Credit: Tiffany Kolstad from BellaRu Events (www.bellaruevents.com)
All Party Printables and Posters from Frosting & Ink on ETSY
Cupcake Toppers: ETSY
If you loved this party, check out the Farmer's Market Party or this Beverly Hills Bridal Shower – both are also full of great ideas and super cute!
Don't forget to pin images to your Pinterest Boards to save them for later!