If you have been to Monster Jam before then you'll be excited to hear that Monster Jam Triple Threat Series™ is on tour!! If you've never seen Monster Jam you are in luck because its a show like no other, one that will keep motorsport fans on the edge of their seats with adrenaline-charged, high-flying, four-wheel excitement that is tons of fun for the entire family!  And as always, I have a Monster Jam discount code for you for tickets! sponsored
Scroll down for Monster Jam Discount Code
Unlike previous Monster Jam events, the Monster Jam Triple Threat Series features eight of the most intense Monster Jam athletes in a fierce battle for the championship that tests the versatility and endurance of the athletes as they go head-to-head in a points-based format with seven different competitions driving three customized high-powered vehicles:  the larger-than-life 12,000 lb. Monster Jam trucks, Monster Jam Speedsters and Monster Jam ATVs. 
Monster Jam Triple Threat Series world-class athletes will be vying to become champions!
Monster Jam Competitors: 
Grave Digger® driven by Tyler Menninga

 

(2017 Triple Threat East Series champ)
Max-D® driven by Colton Eichelberger

Recently set a new World Record at Monster Jam World Finals (Orlando, FL) by jumping over seven Monster Jam trucks traveling over 144ft; breaking the original record set by his father, Max-D driver Tom Meents

El Toro Loco® driven by Armando Castro

 

(local Whittier hometown driver)

First-ever Speedster Racing Champion from Monster Jam World Finals XX

Soldier Fortune™ Black Ops driven by Tony Ochs
Scooby-Doo™ driven by Myranda Cozad
Megalodon® driven by Austin Minton
Zombie™ driven by Bari Musawwir
Monster Mutt® driven by Tanner Root (2019 season rookie)
Monster Jam drivers are trained, world-class male and female athletes who have mastered not only the physical strength and mental stamina needed to compete, but the vital dexterity to control 12,000-pound machines. They execute backflips, vertical two-wheel skills and race at speeds up to 70 miles per hour to produce jaw-dropping, live motor sports action seen around the world.  Its a super fun time for the whole family to spend together…and tickets start at $25! Check the Monster Jam discount code below to see how much it can save you! 
So Cal Show Dates:
Friday, July 12, 2019
Saturday, July 13, 2019
Event Times – 1:00 PM & 7:00 PM
Sunday, July 14, 2019
Event Times – 1:00 PM & 7:00 PM
Where:
STAPLES Center – 1111 S. Figueroa Blvd, Los Angeles, CA 90011
Monster Jam Tickets:
Tickets are affordably priced for the whole family with seats starting at just $25 each*
Tickets are now available for purchase online at AXS.com, charge by phone at 888-9AXS-TIX or visit the venue Box Office.                 
*ticket prices subject to change – additional venue/ticketing fees may apply
Monster Jam Discount Code:
Have you been to see Monster Jam yet? We're going to take the boys, I can't wait I know they are going to love it! If you go, let me know what you think (comments are love to a blogger you know 😉 and don't forget to use the Monster Jam discount code to save some money!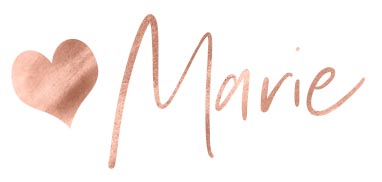 If this event is down your alley, I think you'd love the Kidz Lane Laser Tag Set!