We had a great trip to San Francisco! Underlying all successful travel is grinding out energy from the kids…I mean if we're keeping it real.  Now, doing this in ways that we too enjoy…this can get tricky. We scored when my MIL was able to get reservations (yes, you must make reservations!) at Muir Woods National Monument! We enjoyed a fun hike for everyone in beautiful weather and Gman got a Junior Ranger Badge (which he took adorably seriously, I mean so so cute!!).  And, its just a quick drive North of the City. One of the few remaining old growth Redwood Forests remaining, Muir Woods National Monument is a "can't miss" when visiting Northern California.
There are led walks and educational programs throughout the day. We watched this Forest Ranger speak and she had the kids and adults alike engaged. We learned a TON about the history and ecosystem of Redwood Forests. Our kids loved it!
There are a wide variety of hiking options inside Muir Woods. Couch potatoes and hiking enthusiasts alike will find a perfect match. Those just looking to see the Redwoods can explore on an expansive sprawl of wooden decking that is flat…and those more adventurous can explore a wide network of trails above.
The Deal with Reservations: You must make PARKING or SHUTTLE RESERVATIONS.  So technically this does mean that you can walk into the park, reservation-less.  However, I encourage only serious hikers without children to take this under consideration.  I personally wouldn't do it, but certainly people do.  There is very limited parking on the road into Muir Woods, and the walk is long, hilly, and there is no sidewalk or designated place for walking.  Technically, its possible though.
Kids can complete a Junior Ranger booklet while exploring and upon completion of age appropriate pages, are sworn in by a Forest Ranger as a Jr. Ranger and given an official wooden Ranger badge.  Our 5-year old was really into this, he took it very seriously, it was super cute!!  And a great way to introduce young kids to forest preservation and environmental concerns. On your way in there will be a table staffed by Forest Rangers with information on this program, booklets, pencils, etc.
Tips on Visiting Muir Woods with Kids:
Pack water and lunch (lunch is available for sale there if you prefer) and note food may only be eaten in designated areas
Wear comfortable shoes – if you plan to do a flat and simple walk kids could wear crocs, if you plan to hike above the decked area, tennis shoes
Best Part: there are virtually no bugs and very little sun so sunblock is always a good idea but sunglasses/hats/bug spray are NOT needed!
To that end, its cooler than you might expect and you may wish to have that extra layer so do bring along your jacket
Pick up the FREE Jr. Ranger activity book on your way in, speak with the Ranger to find out the pages for your child's age, and your child can get sworn in on the way out as a Jr. Ranger
Have fun and let me know what you think!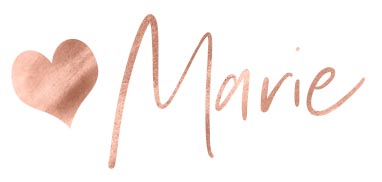 From the Parks Conservancy website:
People do not just visit Muir Woods. They come from around the globe to pay homage to nature in this cathedral of redwoods. The trees' ages range from 400 to 800 years, their height up to 250 feet. Flat easy trails loop through the groves. Muir Woods National Monument was established on January 9, 1908 when President Roosevelt signed legislation to protect an old-growth coast redwood forest from destruction.
In the light gaps beneath the redwood trees are red alders, California big leaf maples, tanoaks, and Douglas fir. The forest floor is covered in redwood sorrel, ferns, fungi, duff, and debris. Several bridges cross Redwood Creek, which flows through the park year-round. Wildlife residents include the endangered coho salmon fingerlings, Pacific wren, woodpeckers, owls, deer, chipmunks, skunks, river otters, and squirrels to name a few.