Disney Parks recently released a new mobile application called Play Disney Parks. I don't think many people have heard of it and Play Disney Parks is a pretty cool little app…I'm excited to share it! On Play Disney Parks you can listen to Disney music playlists, play tons of Disney trivia games, and access ride centric games while waiting in line at Disneyland, California Adventure and Disney World.
The app is incredibly robust. Once you open Play Disney Parks, you simply select which park you are in – Walt Disney World or Disneyland (or which park you are day dreaming of being in if that is the case! Because – good news – most functions work OUTSIDE the park too!). Next you select the exact park, and that will bring you into a map of the park.  Each park has its own entire set of music, trivia and experiences. For Halloween there are also some special playlist additions and other spooky features…for those visiting during the Holidays I haven't gotten word if we'll see Holiday editions but my instincts say there is a good chance 🙂
Each detailed map has icons assigned to various Lands, rides and areas for music playlists, trivia and attraction experiences. You may also link your account with the others in your group to play against each other for some added fun while waiting in line. The music playlists and the trivia are available without being present in the parks so daydream away and pretend! For the attraction experiences you will need to be inside the park.
MUSIC!
There are loads of playlists inside Play Disney Parks…they are grouped around different areas of each park such as "Buena Vista Street" or "Epcot Future World."  If you love all the music you hear playing around the parks you are going to LOVE these playlists! They have all the classics, they are great! The playlists do require an Apple Music subscription. If you don't have a subscription, you can still listen to samples of the songs and be sure to check on the app because you may be eligible for a 3-month free subscription!
TRIVIA!
Disney Parks Play also allows you to play Trivia for each Land (or almost every one, there is a LOT!) without being present in the Park – Disney buffs will LOVE this feature! Test yo' self! 😉
The third feature (for now at least) is an attraction experience feature which does require presence in the Parks.  It is designed to be played while standing in line, and offers group play options with friends and family as well as the ability to collect "achievements" as you play.
I haven't used the attraction feature but I'll update this post next time I head to Disneyland, after we give it a test run! If you have apple Music you are going to LOVE this app, I can tell you that!! It might just be worth getting a subscription…
Have you tried the app? What did you think? Let me know in the comments!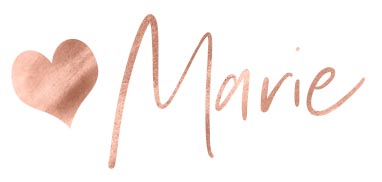 PS: All images in this post are screen shots taken directly from the Play Disney Parks mobile application.  I was running it on an iPhone when I tested it, but I understand there is also a version for Android.