This year for Spring Break we took the kids to the Ritz Carlton Bacara. Just a two hour drive North of Los Angeles, Bacara is a beautiful property and I'm wondering how it's possible I've never been before now? The sprawling Oceanfront Spanish style resort is located about 25 minutes North of Santa Barbara, in Goleta. It is a part of the Ritz Carlton family, and affiliated with Bonvoy. We didn't leave the entire time, it was lovely!
Layout of the Resort
It's a fairly large resort, perched on a cliff overlooking the Pacific Ocean, with several Villas offering Ocean views.  Golf cart transport is available around the resort if requested. I think you'll find walking to be fine for most independent walkers and strollers.
As far as room location, with the boys now 5 and 6 we actually enjoy a little walk to dinner, the pool and the beach…though we did stay close to all in Villa 6.  While anywhere in the resort would have been fine for us, there is a "half" that is distinctly closer to the pool/bistro/beach.
I can still vividly remember being very sensitive to needing to be close to everything when they were younger…so if you're in the trenches and feel you NEED to be a stone's throw from the pool, beach and restaurant, I'd suggest you put a request in for (first choice) Villa 10 or (second choice) Villa 6. Both of these will have Ocean View options available.
Bringing Kids
You can call ahead to get the Ritz Kids schedule. They offer camps, both day time and dinner time, as well as lead hikes and other activities. Currently the schedule is a spotty with school in session, so definitely call ahead if you're interested in using camp. They will attempt to organize one for you if you want a certain day/time just ask. We met this Hawk, Ranger, who lives at Bacara at Breakfast one day.
Things to Do
There are outdoor games for the kids around the pool including ping-pong, giant Jenga and Ladderball.  We had actually never seen Ladderball before the boys really enjoyed it, we're going to buy it for home! There is also a small sandbox adjacent to the pool area with lots of sand toys, which can be borrowed and brought down to the beach. I'd highly suggest bringing your own shovels and beach sand toys (buckets, etc.) as shovels were in short supply and that was the one thing my boys really wanted to use. That said, they used their imagination more down at the beach, so maybe a blessing in disguise.
Pool
The pools are 3.5 feet deep at the shallowest point and there are no lifeguards…for your planning purposes for the little ones.  The pool area provides sunblock, in case you forget.  There are also loads of Cabanas. Simple ones with lounge furniture and deluxe ones with mini fridges, safes, etc.
Dining
We ate all our meals in the Bistro. The kids menu was a little pricey IMO and we got two kids meals (two separate occasions) burnt or just bad which I found annoying at the price point. But their french fries were AWESOME and the kids portions are very generous (good news if you have big eaters, kids can probably split if you have two light eaters) so there's that. Kids meals do come with a "nibble" which is a pre-packaged bag of apple slices. We took ours back to the room and my little fruitarian snacked on them later, I do appreciate that. Adult food was great, consistently.
There is also a coffee shop right outside the main main entrance, in the drive.  If you are more the coffee and muffin type this might be a good option. I think next time we'll do half and half bistro and coffee shop for breakfast…a full brunch-ish breakfast daily is a little much for moi truth be told…I usually just have coffee 🙂
The beach was by and large the best part for our kids. There is water that runs through the adjacent property and crosses the beach and into the ocean. It creates an amazing play opportunity for the kids, which doesn't require going into the ocean itself. Our boys shoveled the mud and sand for hours. They dragged sticks around. Piled up rocks. Built dams. It was really a wonderful place for them!
Location
The Ritz Carlton Bacara is not in downtown Santa Barbara, and thus not super close to the Moxi or the Pier (both fun things to do with kids in Santa Barbara!). That said, I wouldn't hesitate to call an uber and go into Downtown Santa Barbara for dinner…it is not too far. You can certainly drive down to them, but it is not in downtown SB, just to be clear 🙂
I'm headed back to the Bacara in June without Kids, this time I'll do some wine tasting in nearby Los Olivos and hit the spa. And we'll definitely be taking the kids back this summer. It's a beautiful property please let me know if you go!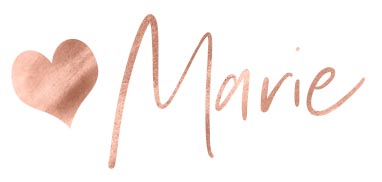 PS: Looking for other great options for a little So Cal vacation? Check out the Omni Rancho Las Palmas and Great Wolf Lodge!