Since we recently moved back to Los Angeles, I needed to find some summer camps for the boys- so I checked out the Summer Fun & Camp Fair at Crossroads School in Santa Monica. Gman, who is five years old, tagged along in the hunt for science/tinkering/art/cooking camps.
When we arrived there were super sized inflatables from Magic Jump all over an enormous green space- games, booths and food trucks- plus an indoor gymnasium full of booths from – hmm I'm not sure must have been at least 50 camps…A LOT!
We talked to camp directors, asked questions, picked up brochures/discount codes and treats and little toys- we even rode scooters and sampled food…Gman had a lot of fun! I know it's called "Fun Fair" but I really didn't expect such a big event!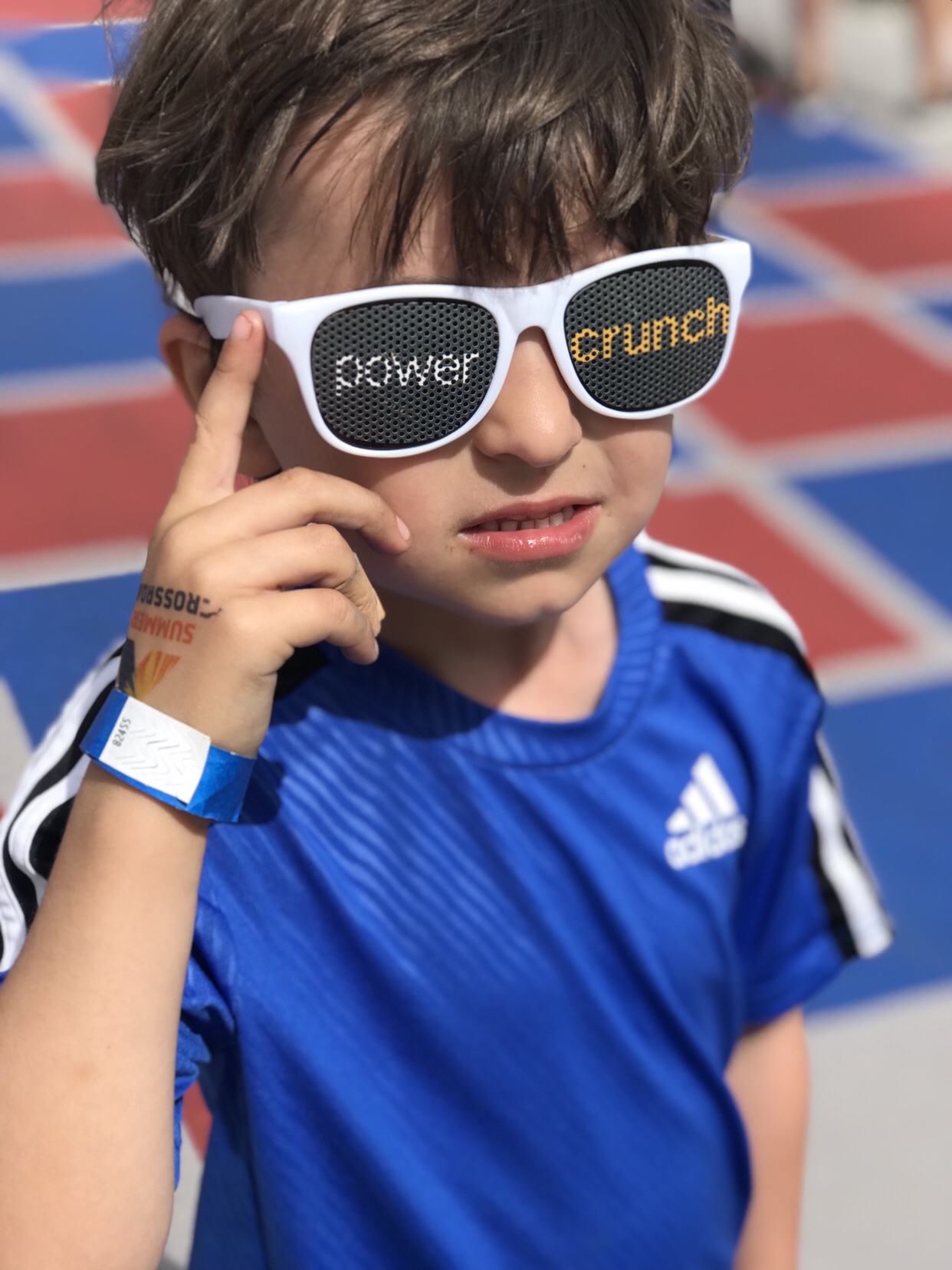 We already had lunch plans but next time we'll make a whole morning and lunch out of it.
Description from the Summer Fun & Camp Fair website:
Check out all the Fun you and your Family can have at the Fair:
Meet the Camps!
These awesome Summer Camps will be at the Fair to let you know all about what they do and how much fun your kids will have when they attend. You'll have a chance to meet them and ask all the questions you may have about each of their philosophy, ratio of counselors to campers, locations, and daily schedules. You'll get everything you need to be able to choose the right Summer camp for your kids. There will even be special discounts and raffles!
Summer Fun for the Whole Family
How well do you know your own back yard? Los Angeles is where millions of people come to visit every year, and you already live here: Lucky you! Wait until you see all the fun things you can do here with your whole family. Your Summer Fun will be non-stop!
Fun & Games
Play the Summer Fun Passport & Scavenger Hunt Game with us and you'll be eligible for fun prizes! We're giving away a bunch of fun gear for the Summer and you'll be entered to win one of the prizes just by playing our Passport & Scavenger Hunt Game. Simply take the time to stop by each of the booths at the Fair for a special stamp – plus try to find all the hidden elements of the Scavenger Hunt. Every stamp you get equals a raffle ticket!
Food & Snacks
Some of the best food trucks in Los Angeles will be on site at the Fair to make sure you've got delicious choices for snacks and lunch.